Photography Exhibition "Ubiquitous – Akira Matsui"
The word "ubiquitous" is derived from the Latin word for the supreme being that inhabits all things.
Something that exists not only in magnificent landscapes, but also in every detail of our daily lives.
In Japan, it has long been called "god".
We may perceive "beauty" in the ubiquity of nature's providence and harmony, and even in its chaos and collapse.
On a planet with a history of 4.6 billion years, we humans are also part of nature.
Wherever I am in the world, when I am moved, I want to feel the presence in the background.
I exhibit photographs of landscapes in which I felt "ubiquitous", mainly in South America (Peru, Bolivia, Argentina, Chile, Ecuador, Brazil), but also in Antarctica, the North Pole, Spain, Kauai, and other places.
Photography Exhibition "Ubiquitous: Scenes on this planet by Akira Matsui"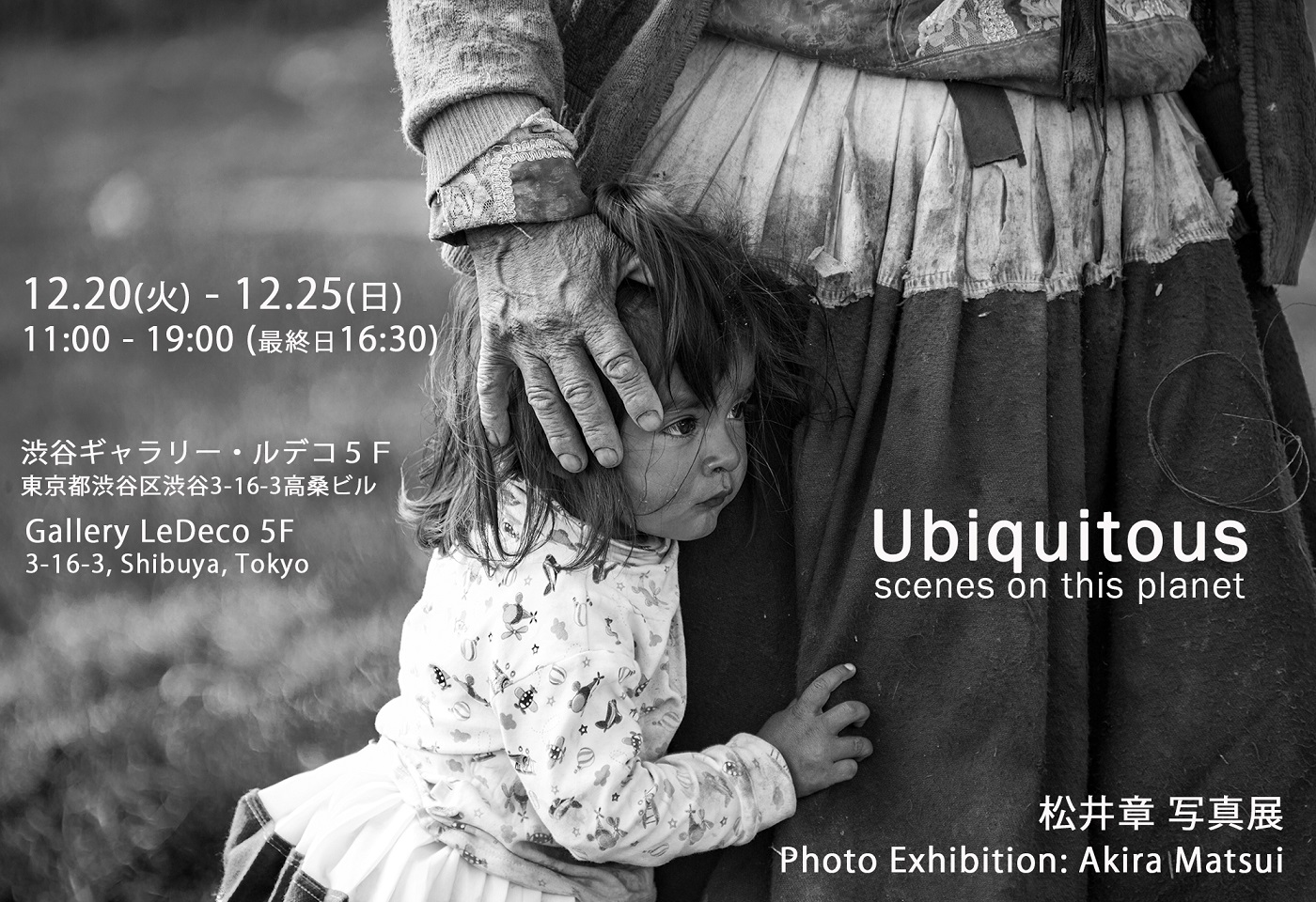 ・ Date: May 20th (Tuesday) -25th (Sunday), 2022
・ Open: 11:00-19:00 (Last day -16:30)
・ Location: Shibuya Gallery Le Deco 5F (3-16-3 Shibuya, Shibuya-ku, Tokyo)
* Gallery URL: https://ledeco.net/
Profile: Akira Matsui"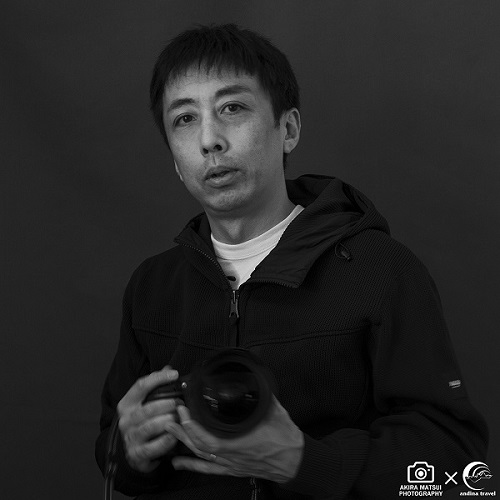 The "ends of the earth" in various parts of the world are "another world" completely different from the world to which we now belong. I am sure that to feel the rhythm of the earth at such an end of the earth is an important part of our view of life.
I have made it my life's work to seek out and photograph such miraculous and spectacular scenery.
1977 Born in Tokyo, Japan. 2000 Graduated from Kanagawa University, Faculty of Foreign Languages, Department of Spanish.
Representative of Andina Travel Co.Ltd (Akira Matsui Photography)
2021: "The Dynamic Earth: SOUTH AMERICA" photography exhibition
2021: "The Andes Mountains and the Great Inca" photography exhibition "Peru's Bicentennial of Independence" will be held at the Embassy of Peru.
2021: "ARGENTINA – La Tierra Dinámica-" (Co-sponsored by the Embassy of Argentina and Seisen University International Center)
Akira Matsui Photo Office: Dedicated Page
SNSリスト
Photo gallery
Japanese edition: 日本語版